Host a fundraiser
People who raise funds are often "people persons" who like to entertain and show their hospitality to friends, family, neighbors and co-workers. A fundraiser can be a small event in your home, with a very minimal amount spent on appetizers and refreshments. A good target amount to raise for Dave's campaign is $5,000. Start by suggesting a date and time for your event so it can be coordinated on Dave's calendar.
Walk your neighborhood (Precinct Walker)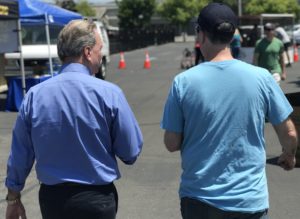 Our very important precinct walkers are given lists with the names and addresses of registered voters in the Senate district and a supply of materials to hand out door to door. When the weather is good for walking and people are most likely to be home (usually weekends), precinct walkers canvass neighborhoods, ring doorbells and meet people to inform them of the upcoming election and talk about why they are voting for Dave.
Work in the campaign office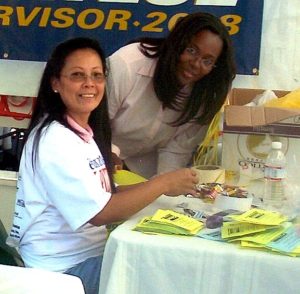 Office workers are often the key to a well-organized, happy and successful campaign. They do a variety of tasks on an "as-needed" basis, including answering telephones, stuffing envelopes, photocopying and putting packets together for precinct walkers. No one is ever asked to do something they can't do, but occasionally office workers are seen "pitching in" by making coffee or taking out the garbage.
Make phone calls
Phone callers work with lists of names and telephone numbers and are given suggested "scripts" or talking points for particular projects such as GOTV-Get out the vote in the days preceding the election. Callers often work side by side in an office, but can also make calls individually from home, depending on the project. For example, a volunteer caller may be given a list of people to call and give a friendly reminder to those who have received invitations to an event.
Display a lawn sign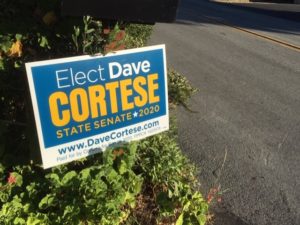 Displaying a "Elect Dave Cortese for Senate 2020" sign outside your home or business is an immediate and effective way to support Dave by increasing his name recognition. The sign can help undecided voters, who don't know Dave personally, but know you. It is the easiest way to acknowledge that you are voting for Dave, and encourage others to do the same. When signs are ready, they can be picked up from the campaign office or delivered to your door.
Transporting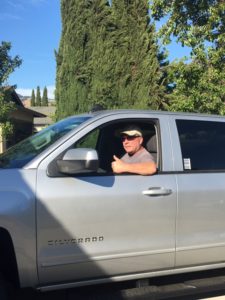 Sometimes brochures need to be picked up from the printer or tables need to be dropped off at an outdoor festival. Volunteers with trucks who can do tasks like these are important and always appreciated.
Graphic Arts
If you can design a newspaper or magazine ad, layout a brochure or flyer, or have any other graphic skills, we'll put you to work on a variety of projects. Campaigns have strict spending limits, and we can't often pay market rates to big design companies.
Festivals and Fairs
Do you want to represent Dave by greeting visitors to booths and information tables at upcoming outdoor events in the Senate District? If that sounds like fun let the campaign know and you'll be assigned to a shift with your fellow volunteers.
Endorse Dave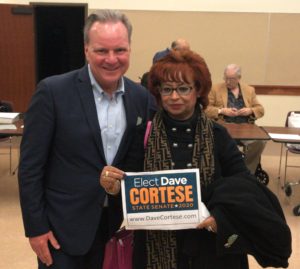 Endorsers allow their names to be added to a growing list of people who support Dave and want him elected to the State Senate. Once permission is given, the name may appear on Dave's web site Endorsement page, or in a brochure or advertisement in a list with other endorsements. The list can help undecided voters, who don't know Dave personally, but know you. In other words, they take your "word for it" that Dave would make a great State Senator.